We've been developing high-impact mobile apps from the time we started mobile application development. Combining deep industry insight and mobile technology leadership, 360Bytes Mobile development team helps companies build and grow mobile app solutions—across the web and connected devices, through process transformation and design thinking–to improve operational efficiencies and strengthen customer-company relationships.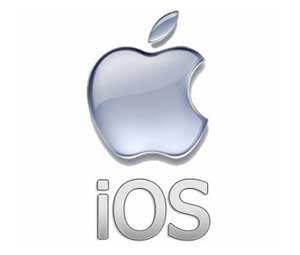 Native iOS Development
Our native iOS development services cover your product's entire lifecycle, from ideation, business strategy, and design to App Store Submission and future-proofing. We build you a product team comprised of vetted mobile experts who specialize in iOS development and who have launched successful products across the iPhone, iPad, and Apple watch platforms for some of the Qatar's largest brands. Whether your mobile app needs to store data in the Cloud, allow in-app purchases, support Apple Pay services, handle user requests with voice technology, augmented reality or integrate machine learning models, we have the right expertise to build you best-in-class functionality.
Native Android Development
We've worked to create powerful native Android apps that deliver compelling user experiences and help companies build stronger, lasting customer relationships. Our Android app development services have helped many companies in Qatar deliver custom Android applications that run seamlessly on the full range of Android devices. We offer specialized Android development teams who handle the entire development process through to Google Play submission. Our mobile experts can help you leverage Google Cloud technologies, implement Google Pay and in-app purchases, integrate Google Assistant, simplify sign-in processes with Google Identity Platform, set up tools you need to measure app performance with Android Profiler.
UX/UI Design
Our mobile app design services are integrated with product strategy and development. From ideation to final polish, our UX/UI design process focuses on creating user-centric mobile solutions that delight users, make lives easier, enhance brand reputations, and strengthen customer-company relationships.